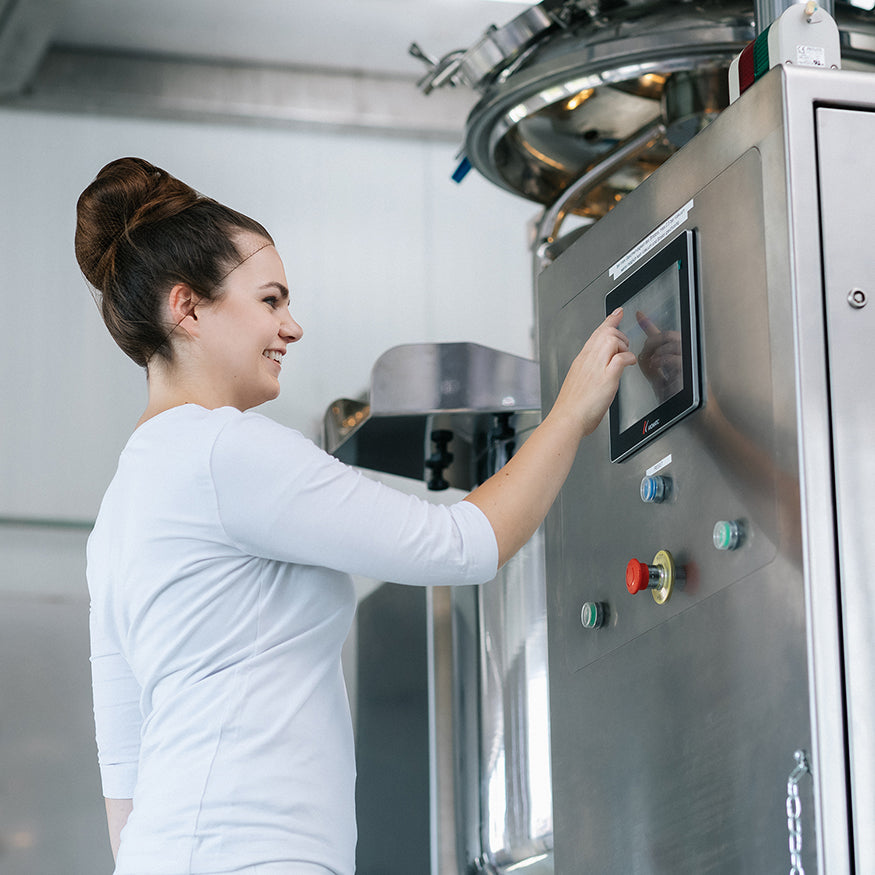 We do everything ourselves
When we turn on the lights and put on our production clothes in the morning, it's almost like meditation. It's a great feeling to create something. Right from the start. You can literally feel the naturalness of the raw materials and individual components. Preparing and weighing the ingredients according to the recipe and setting up the machines is an almost contemplative process. And during processing, to see how something completely new and even more valuable is created from individual raw materials. That fills us with pride.
Yes, why do we do everything ourselves. Because we are proud of it. Because we can place exactly the values ​​and demands on the end product that we want. Because we have control over the entire process and because we enjoy it.

We work on new ideas and are flexible in our processing. When we have a new idea, we implement it in our own development laboratory. We first test whether it feels good on the skin before we sit down at the desk and calculate whether it actually makes sense.
If we are enthusiastic about an experiment, we continue in-house. As a team, we find a pack size that makes sense and we let our imaginations run wild when it comes to marketing. Labels, outer packaging and everything else are created. At the same time as this process, product samples go through dermatological testing, safety assessments and testing as well as NaTrue certification. This part of the process is outsourced to external partners due to legal regulations. If we have an official "go", we will go into production. Another new morning that fills us with pride.
We love our products and hope that this attention to detail will make your day a little more beautiful.