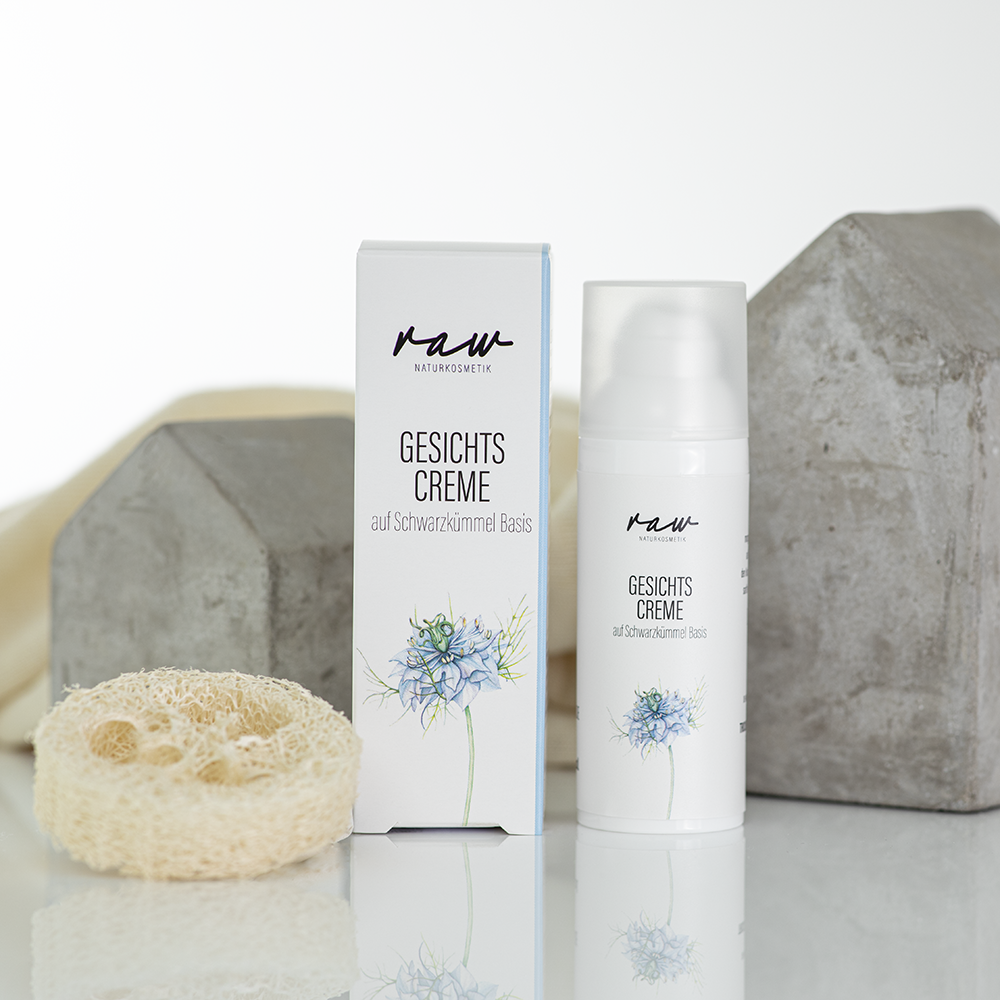 Our black cumin-based face cream
We have developed a new cream and use cold-pressed, organic black cumin oil. You can find out how your skin benefits from it here.
Black cumin or Nigella Sativa was already used as a valuable oil by the Egyptians. The incredibly effective oil impresses with its antibacterial effect on the skin and brings it very gently into balance. It supports the healing process of the skin even with skin diseases such as neurodermatitis, psoriasis or acne.
Tymoquinone plays an important role here. This is an active component of black seed oil that interacts with the body's proteins and enzymes. Among other things, tymoquinone blocks the release of histamines in the body, which weakens or even completely stops allergic reactions. It also strengthens the skin barrier and regulates sebum production. This means that external environmental influences have less chance of penetrating the skin and the loss of moisture from the skin is reduced. Likewise, black cumin oil improves the elasticity of skin cells, which helps smooth and firm skin.
In order to bring the power of nature to your skin, we have developed a cream that contains cold-pressed black cumin oil. The oil remains cold-pressed throughout the entire manufacturing process. This means that from the pressing of the oil to the filling of the cream, the black cumin oil contained is not heated above 40°C.
Through this special process we get all the vitamins, nutrients and essential fatty acids that the oil contains in the finished cream. The cream has a light consistency, is quickly absorbed and leaves the skin feeling soft and delicately cared for. The scent smells fresh of lemongrass with a slight note of black cumin.
Our black cumin facial cream is perfect as a make-up base and can also be used in combination with our facial oils. Here the black cumin cream should be used before the facial oil. Or you can work with the cream in the morning and an oil in the evening.
You can go directly to the cream here