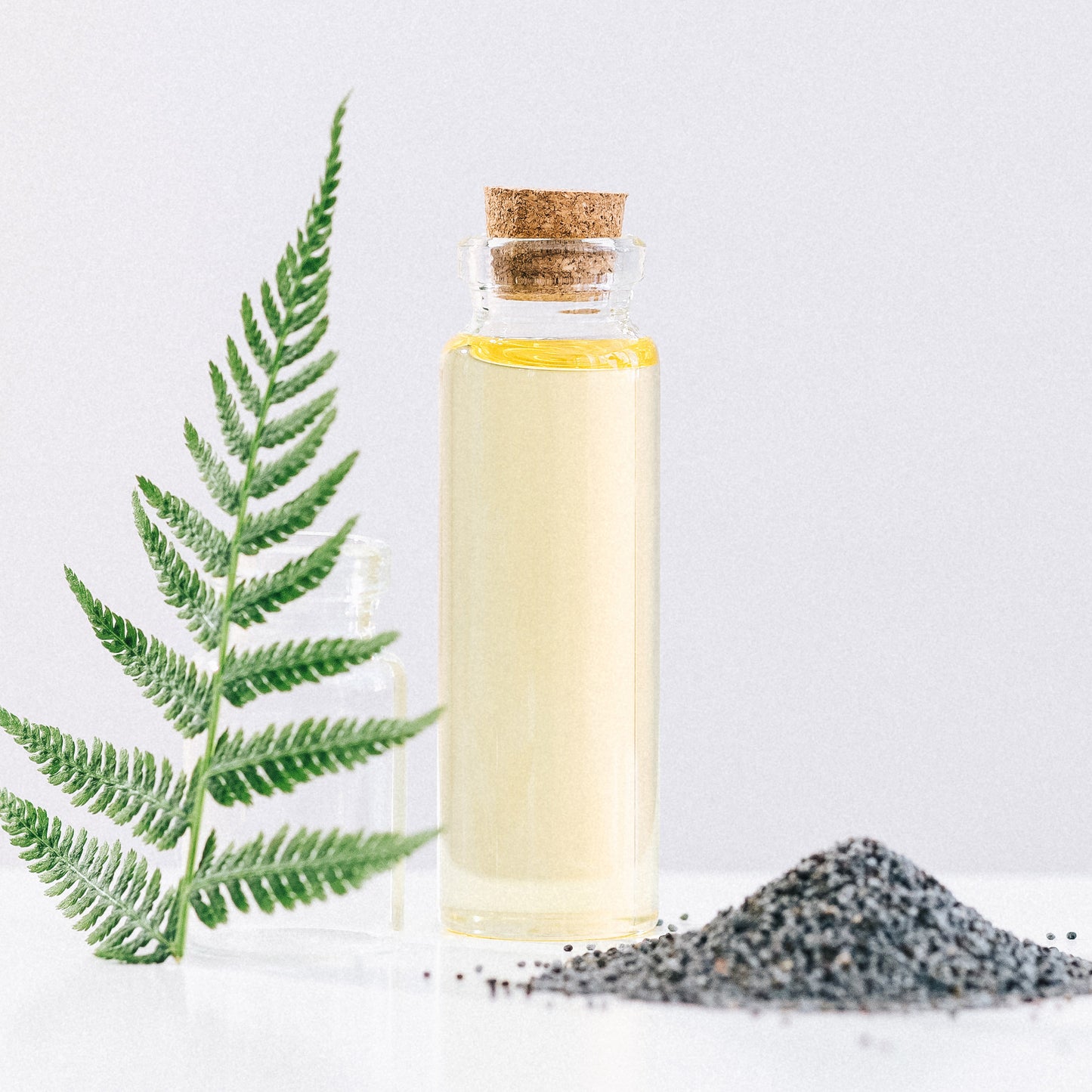 When used cosmetically, poppy seed oil is an all-rounder for sensitive, dry skin and skin prone to irritation.
The fatty acids linoleic acid and 8.85% palmitic acid, which are strongly represented at 72.94%, strengthen the skin's external protective barrier by helping to regulate the water balance. This means they form a light protective film on the skin, which reduces transepidermal water loss. This means the skin remains tightened and at the same time protected from external influences. Despite forming a protective film, poppy seed oil does not have a clogging (comedogenic) effect on the pores. On the contrary, the oil has a gentle, non-irritating and regenerating effect.
The linoleic acid also activates the skin's own natural anti-inflammatory processes and thus soothes irritated skin. The oil is quickly absorbed and leaves you feeling wonderfully nourished and gentle.