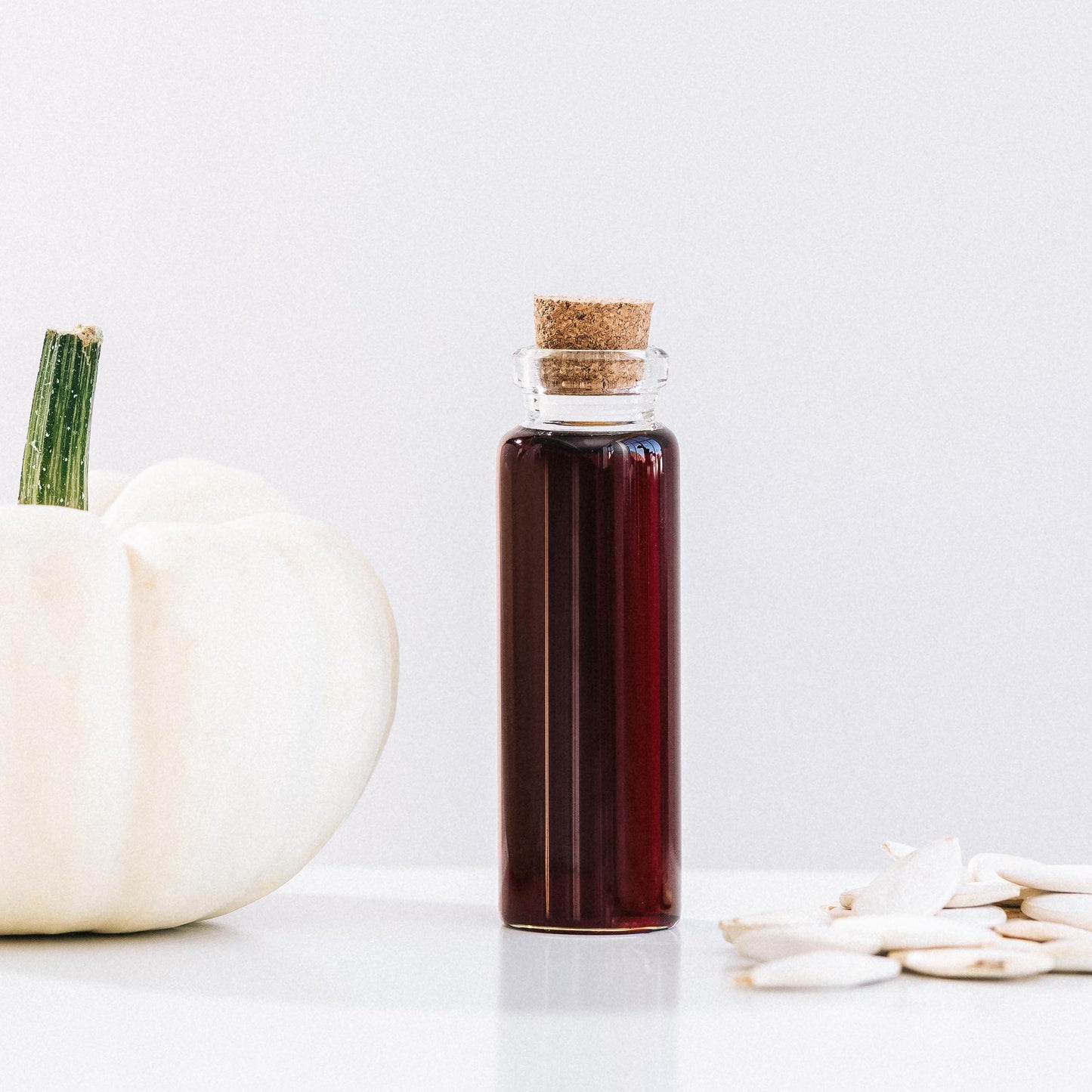 The first historical evidence of pumpkins was in South America. The plant then made its way to Europe and all over the world through trade with ships. The shell and also the kernels were already used back then. Pumpkin seed oil is obtained by pressing the seeds found in the pumpkin.
The secondary plant substance polyphenol contained in pumpkin seed oil is the solution for aging, stressed and physically stressed skin. On the one hand, it serves as an antioxidant protective shield against internal and external free radicals. This makes the skin more durable and the fragile skin flora is maintained through the antimicrobial effect. On the other hand, polyphenols protect elastin and collagen fibers from premature breakdown and thus tighten the tissue.
With a very high palmitic acid content of approx. 12.85%, it intensively smoothes the skin and penetrates deep into the skin layers. This fatty acid is a natural component of the upper layer of skin and therefore the skin can regenerate itself and replenish its lipid depots.
Additional antioxidants, including vitamin E with a value of up to 12.5mg/100g, improve blood circulation and ensure a fresh, rosy complexion that lasts all day. Oily skin, which is often prone to impurities, pimples and inflammation, is soothed and mattified by the zinc naturally contained in pumpkin seed oil.
This oil is perfect for the intensive care of stressed, stressed and mature skin.