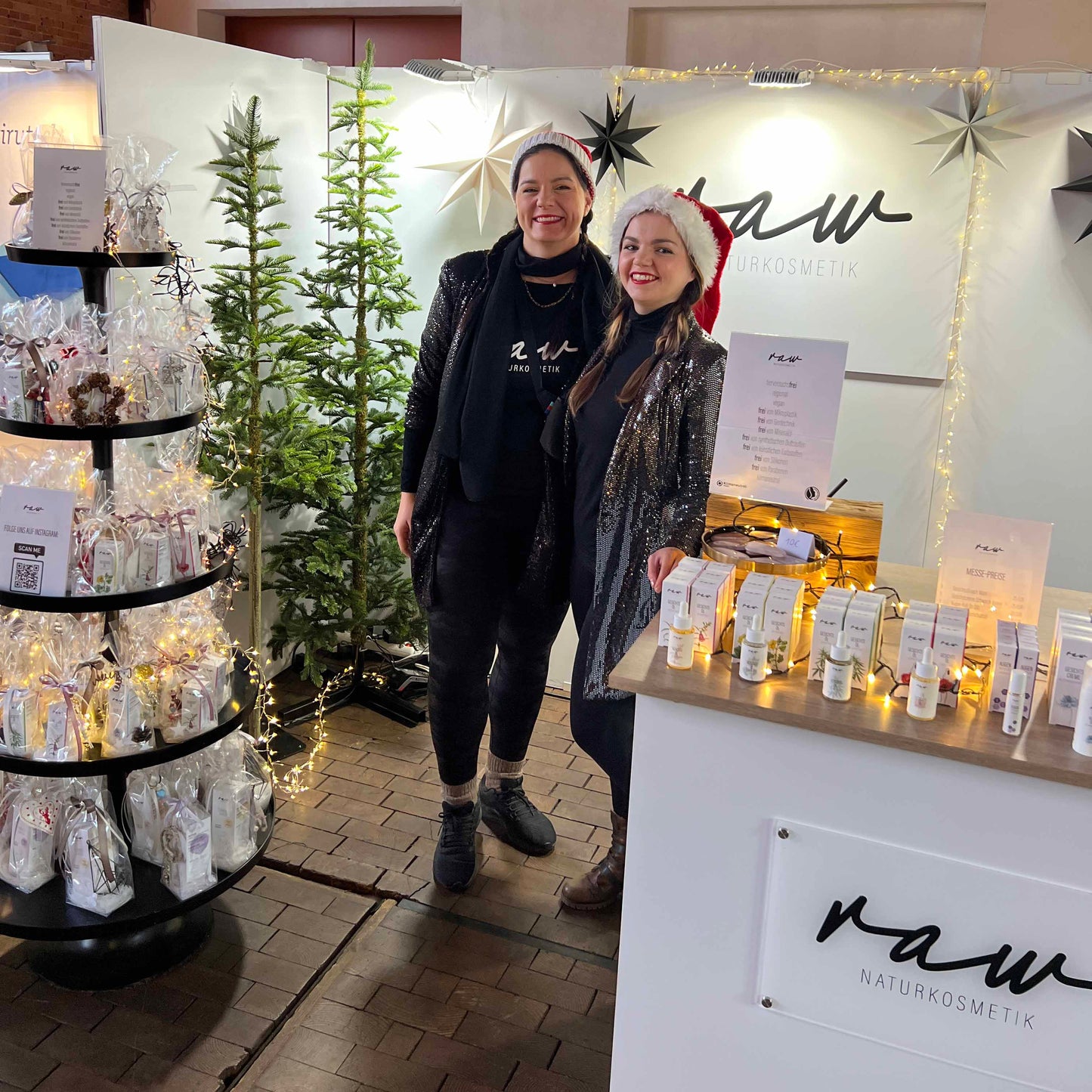 It was Christmassy. On September 10th and 11th we were at the "Schöne Bescherung" in Stuttgart. In the Christmas-decorated Roman fort we gave all customers a little wellness moment this third Advent. In addition to our counter, where you can test all of our products, we also had Christmas-wrapped gifts for every budget. With every purchase there was also a small Christmas decoration, which spread a lot of joy.
We also had many interesting conversations with customers and we were asked two questions particularly often:
ASK:
Which product is particularly suitable for dry skin in winter?

In winter the skin needs a little more care. Cold temperatures outside, and especially the dry wind, simply carry away the skin's moisture. It is also very dry in heated rooms and unprotected skin struggles. An oil is just the thing here. We particularly recommend the sesame facial oil, which creates a delicate protective layer over the skin thanks to its high proportion of palmitic acid. The skin can breathe freely but the moisture is retained in the skin.
ASK:
I would like to combine 2 of your oils because I think both effects are great, is that possible?

Basically, our products can be combined very well. With facial oils it's very easy, just divide the amount of drops between the two oils and then apply them to the skin together or one after the other. If you want to combine the cream and oil, you can do so together or one after the other. Either drip the oil onto the cream, rub it in and then apply it to your face, or apply the cream first and then apply the oil.
If you have any questions for us or need an application tip. Feel free to contact us.