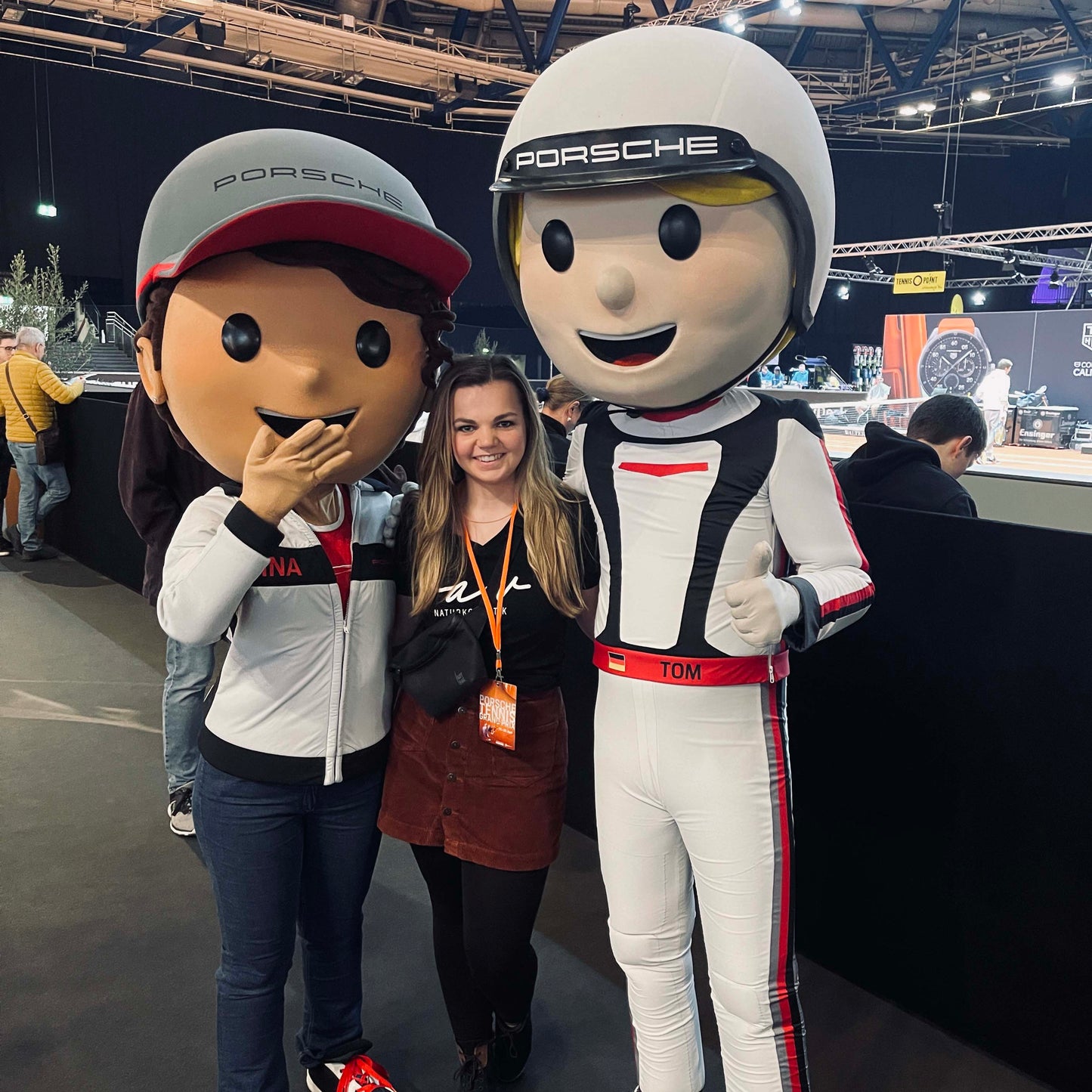 Porsche Tennis Grand Prix 2023
At what time of the year can tennis be combined with the Porsche Arena in Stuttgart?
That's right…at the Porsche Tennis Grand Prix. 
The special thing about this tournament is that it is a purely women's tournament and has been held since 1978. The winner will receive prize money and, as the icing on the cake, a new Porsche.
This year I think two incredible women faced each other in the final. Iga Swiatek and Aryna Sabalenka
Iga won the match and went home as the winner with a small lead.
For us, all participants are somehow winners. The top 20 in the world have shown what they can do. The sporting performance alone is a real hit in our eyes.
We were part of the small village that could be found in the arena. 
There we had great stand neighbors with whom we exchanged information about, among other things, the latest news about the Tennis Cup. 
Some customers came to our stand and we had the opportunity to present our products to you. 
We often found that many of you already knew us, which of course made us very happy. 😍
When we are on the road we always have a few hundred samples with us to give to you as testers. 
If you haven't had a chance to get a sample yet, simply go to our website and order your samples free of charge. 
We were definitely excited about your feedback. Some of you also wrote to us after the tennis tournament about how you found our products or suggestions on the topic of climate neutrality.
Thank you for helping us to become a little better every day. 
Maybe see you soon. 🥳