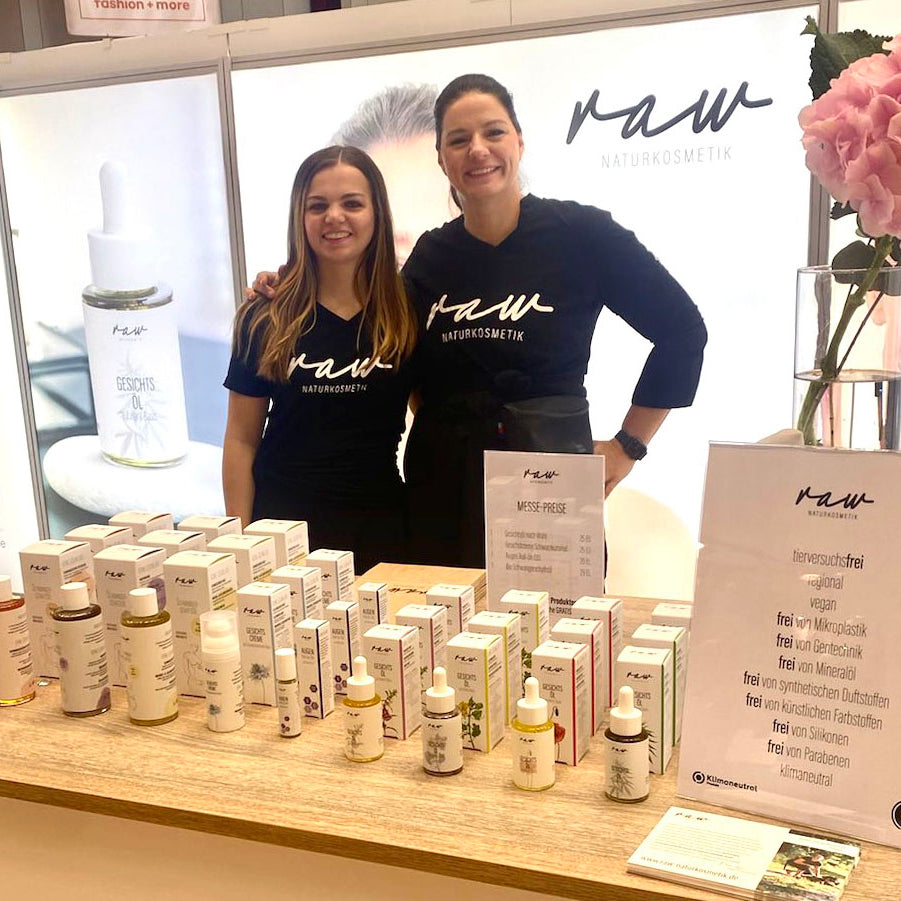 "How do I use your products correctly?" We answer these and other questions for you in our article from Blickfang Stuttgart.
That was a weekend. We love Stuttgart anyway, as we all grew up in the greater Stuttgart area. But this weekend just overwhelmed us.
We had great conversations and a nice time. At this point, many thanks again to everyone who was at our stand. Of course, a big thank you also goes to the entire Blickfang team. From our point of view, the trade fair was really well organized and we received great support. THANKS!
We would like to address a few of the questions here in this article because we have been asked them by many customers.
ASK:
If I apply a facial oil, my skin will shine all day?
In our facial oils we use olive and rapeseed extracts, which ensure that the oil can be quickly absorbed by the skin. This means that the oil is completely absorbed into the skin within 2-3 minutes.
ASK:
I have oily areas on my face, if I use an oil the pores will be completely blocked?
We work with so-called non-comedogenic / neutral oils that do not close the skin. The degree of comedogenicity is the value that indicates how strongly a vegetable oil seals the skin; we are always in the lower range here.
ASK:
How and when do I use your facial oils?
Proper cleaning beforehand is very important. The skin should be free of any residue. Then the order of application is individual, depending on the routine. But care should always be taken to switch from water-based products to oil-based products. This means that our cream would be applied before the oil and the nourishing facial oil would then be the end of the skin care program.
Ideally, you use the facial oil in your routine morning and evening.
ASK:
How long does a bottle last me?
Due to the highly concentrated, natural active ingredients in our facial oils, only 2-3 drops are necessary per application. The oil is therefore very economical and lasts up to 3 months when used twice a day.
Our black cumin facial cream is sufficient for over 60 applications, with one pump per use.
The Eye Roll-On Q10 is extremely effective and you can expect over 80 applications.
Our series of pregnancy oils is very individual to use, as every pregnancy belly is different in size and it also grows over the course of pregnancy. But if you count on a handful for one application, around 30 applications are possible.
Thanks again to everyone who was at our stand. We are always happy to receive questions and suggestions. If you have any further questions, please feel free to contact us.