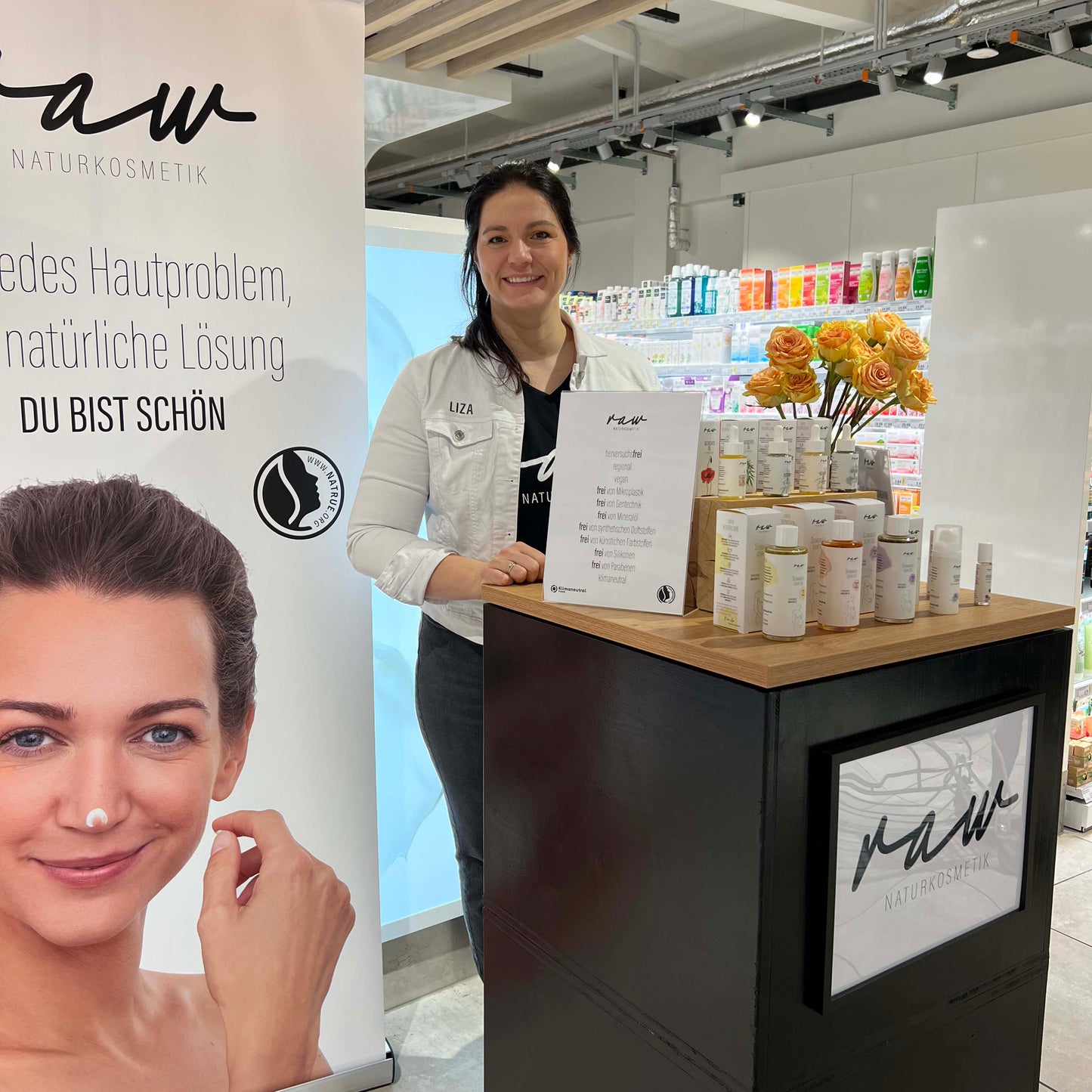 We are in stationary retail. ❤️
❤️ We are officially trading. ❤️
And we are super proud of it. Since mid-January we have officially secured retail space in the greater Wuppertal area. Here we can offer our products on the shelves in the beautiful akzenta stores.
So that customers can get to know us a little better, we toured the stores with our new promotional stand. We gave out lots of samples, analyzed skin problems and had some really nice chats.
It's a great feeling to be on the same shelf as great brands like Weleda and Lavera... The idea of ​​natural cosmetics is such a great concept that not only gives the customer a valuable product, but also has positive effects at every step in the production chain. In this way, nature is protected, living beings are not exploited and everything is worked in harmony with the world's resources.
Natural cosmetics for a beautiful future.