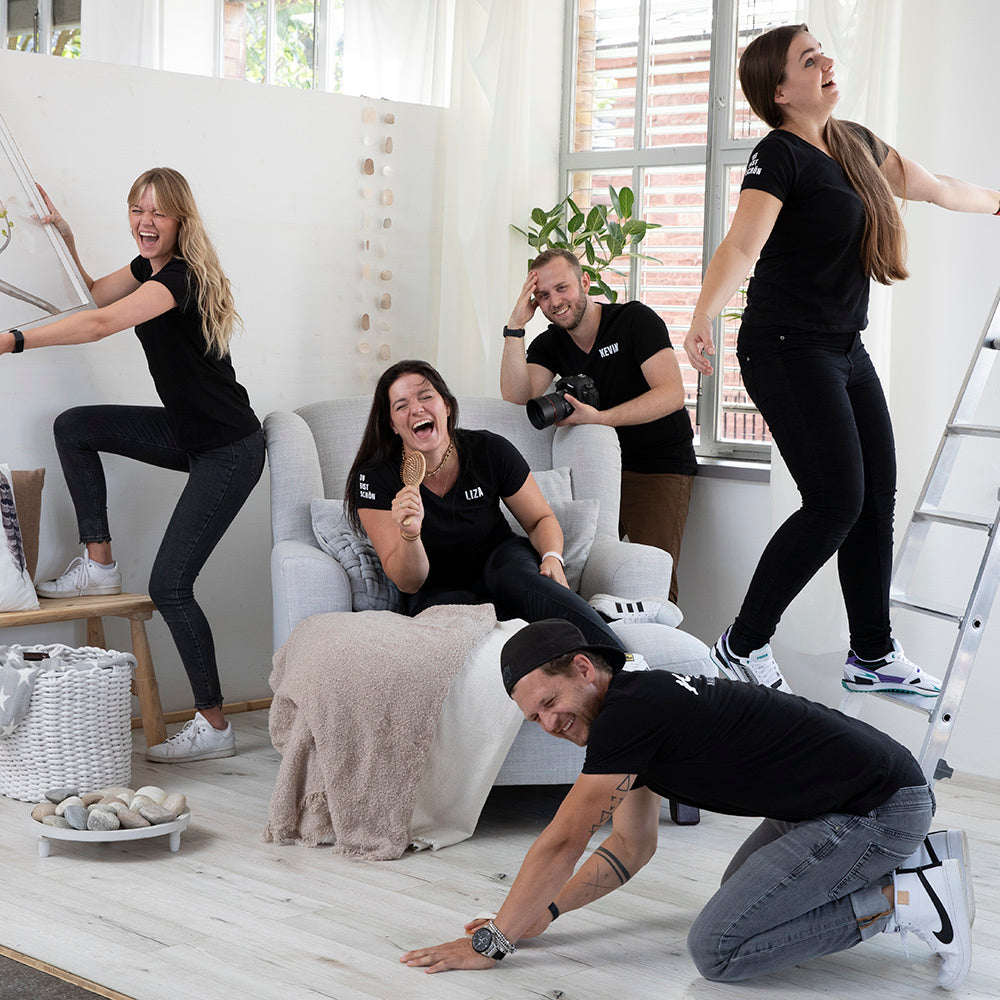 We are a team of doers, achievers, do-gooders and coffee junkies.
We go to work with a lot of heart and fun and challenge ourselves every day to become a little better. Since quality is the product of attention to detail, we want to do everything ourselves.
The entire company is structured according to this principle. The production, the recipes, the website, the designs, the labels, the advertising, ... everything is done in-house.
Liza
position
Founder, Managing Director
Favorite product
As a mother of two children, I am an absolute fan of our eye roll-on Q10. Not only does it help perfectly with tired eyes, but it is also my miracle weapon for children's small scratches because it fits perfectly in my handbag.
favorite Food
Sushi is always possible
At work
Even though being on time is almost impossible for me, I love the varied work with machines, natural materials and with my team.
Why do I love Raw
Finally a cosmetic that I can tolerate and the whole thing in a really nice design. (The eye also cares)
Life motto
And every time you laugh, a problem somewhere disappears.


Inga
position
Production management, development
Favorite product
My newfound favorite is the black cumin facial cream. Together with our hemp facial oil, the concentrated power helps me against impurities and shine. So the two treasures are perfect for my needs.
favorite Food
Strong and big thanks to spaetzle with sauce.
At work
Always cranks it up to the max when the bass kicks in.
Why do I love Raw
Because I personally ensure that our raw materials are not tested on animals.
Life motto
Dose facit venenum. The dose makes the poison.



Flo
position
Buy and Sell
Favorite product
Our hemp facial oil, especially after shaving, is better than any aftershave.
favorite Food
Pasta, no matter what time of day or night, is best for breakfast
At work
Has the special ability to survive almost without sleep.
If you're looking for your staple gun, Flo has it, or at least had it.
Why do I love Raw
It's nice to know that you're doing something for the environment even while you're working.
Life motto
Don't wait for people to smile at you.
Show them how it's done!